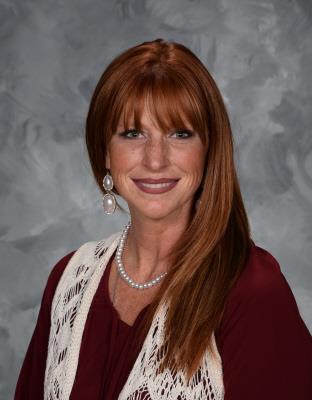 Phone:
Email:
Degrees and Certifications:
Mrs.

Erica Ward

My name is Erica Ward and it is with great pleasure that I get to introduce myself to you as your new and proud Westwood Elementary principal! I am extremely thankful and honored to be the one chosen to lead our team and support the success of our building.

I have been in education since 2003. For the first twelve years of my educational career, I was blessed to live and work in Orlando, Florida. My classroom teaching experience of seven years is concentrated in grades one through three. I grew professionally and personally through this time in my life. While teaching, my love for all students was evident and so substantial that it caused me to seek how I could have an impact on more students. As a teacher leader, I realized I loved having an impact on students through teaching adults. Becoming an instructional coach to help support teachers implement evidence based instructional practices was a natural next step. Still wanting to have more impact, I welcomed the challenge of administration and became an assistant principal . While being a building site administrator, I learned this was what I was well suited for and had the opportunity to cast a "wider net" into the community to connect with families. I am a believer that it truly does "take a village" to raise a child, so all parties are equally important and welcome in the educational landscape. Core values are vital for success and anchor the team's work. My core values include a love for education, but most importantly to be able to create a loving, safe and fun environment for our students to learn and to love learning is what will sustain life learning.

After moving back to Ohio, I became a principal and educational consultant which has enabled me to continue my work supporting all students through the impact I make with training and coaching teachers in literacy, instructional pedagogy and gifted education so that all teachers can help students be successful academically and emotionally.

As much as I love education, the best job I have is being a wife and a mom. Our family is a blended family with my wonderful husband Robert and our five children: Emme (12), Reagan (13), Madison (13), Robby (15), and McKenzie (16).

Throughout this school year, I look forward to us getting to know each other better. I will consider it a privilege to support all areas of our educational system and family while being your principal at Westwood Elementary. I'm looking forward to your ideas in how you'll support our team in our focus for setting up a successful educational environment for all students which will instill and sustain a love for learning!